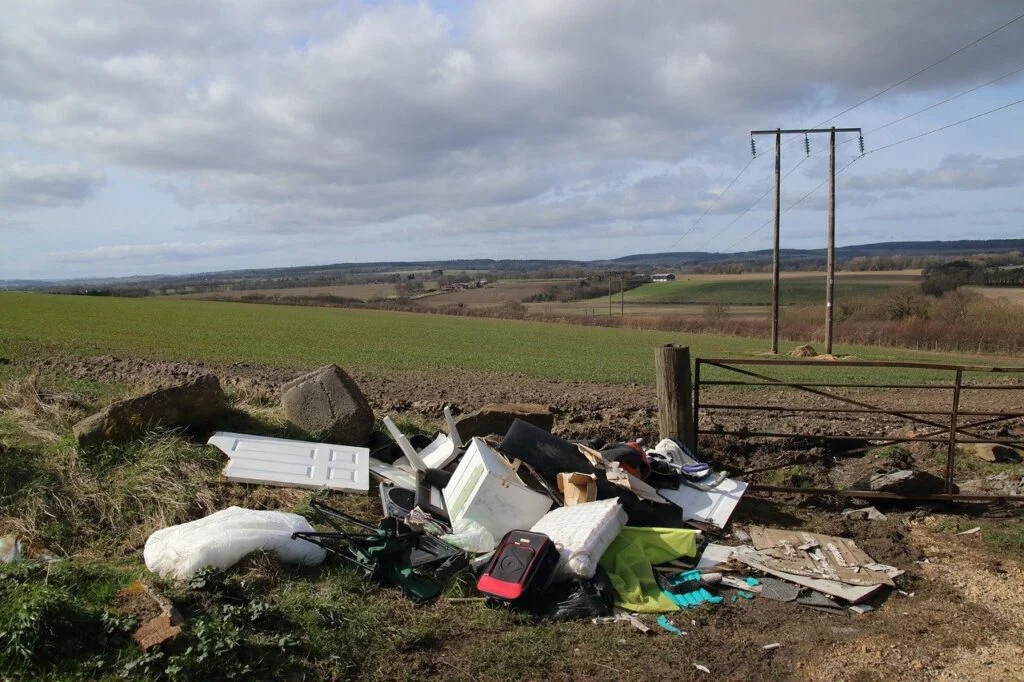 How using a reputable house clearance company like Cleansweep House Clearance can avoid your waste from being fly tipped
What is fly tipping?
Since the first lockdown in March many areas including Birmingham, Sutton Coldfield and Solihull have seen a huge increase in fly tipping. So what is fly tipping? Keep Britain Tidy defines fly-tipping as "The illegal deposit of any waste onto land that does not have a licence to accept it". Items tipped can vary and include household waste, fridges and mattresses, garden rubbish and builder's rubble. Not only is fly tipping an eyesore but it can also be a health hazard. It can have adverse effects on wildlife and plants, attract rodents, cause unpleasant smells, create a dangerous environment for children and pets and cost the taxpayer money.
What are the penalties of fly tipping?
Defra reports that councils such as Birmingham and Solihull are able to issue on-the-spot fines to fly-tippers of up to £400 and can stop, search and seize vehicles suspected of being used for fly-tipping. Local authorities and the Environment Agency are also able to issue penalties of up to £400 to householders who do not pass their waste to a licensed carrier and whose waste is then found fly-tipped.
Fly-tippers can also be prosecuted and taken to court, which can lead to a significant fine and/or up to 12 months imprisonment if convicted in a Magistrates' Court or an unlimited fine and/or up to 5 years imprisonment if convicted in a Crown Court.
Householder's duty of care
If waste originating from your property is found to have been fly-tipped, you are obliged to provide details of who you gave it to, so that the matter can be taken up with that person directly. If you do not check that the person that you gave your waste to was authorised to accept it, and you cannot provide the information when asked, then you may be prosecuted and run the risk of a £5,000 fine and a criminal record.
How to avoid fly tipping
We have all seen the posts on social media were companies will offer to take your waste away and if their offer seems too good to be true it normally is. It is your responsibility to ensure your House Clearance Company, waste disposal business, rubbish removals or man and van service is operating legally
Always check that the house clearance company you are using is a licensed waste carrier on the Environment Agency website.
You should always ask to see the original copy of their waste carriers licence. By law, registered waste carriers are required to provide you with a waste transfer note; official paperwork that confirms receipt of your waste and where it is being taken to.
Do not use a rubbish removal company that won't show you a waste carriers licence or who won't provide you with a waste transfer note.
Using Cleansweep House Clearance to remove your rubbish will ensure peace of mind and that your rubbish is disposed of correctly. We will always provide our waste carriers license when requested and in addition can show you a copy of receipts once your rubbish has been disposed of.